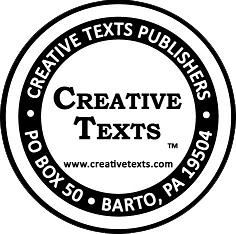 Creative Texts Publishers, LLC publishes on average more than four dozen new release books per year in a variety of genres including post-apocalyptic fiction, westerns, science fiction, and more.  Browse all of our new release books below or click on your favorite author to view their titles.
NEW RELEASE BOOKS
FROM OUR MOST POPULAR AUTHORS
HOT TITLES & BEST-SELLERS
GREAT BEGINNINGS!
NEED A GOOD BOOK TO READ?  TRY THE FIRST BOOK FROM OUR
MOST POPULAR SERIES FOR JUST 99¢ ON AMAZON KINDLE
JERRY D. YOUNG
POST-APOCALYPTIC WORLD FICTION
N.C. REED
SCIENCE FICTION, FANTASY, AND POST-APOCALYPTIC FICTION
Author N.C. Reed has quickly become a fan favorite and best-selling author for Creative Texts Publishers.  He writes in various genres including Science Fiction, Action and Adventure, Fantasy, and Post-Apocalyptic Fiction.  In addition to viewing his books, please feel free to visit his blog here:
STEVE HAYES AND BEN BRIDGES
BEST SELLING WESTERNS
THREE GUNS WEST SERIES
JARED MCVAY FICTION
BEST SELLING WESTERNS
CLAY BRENTWOOD NEW RELEASE BOOKS
SHERLOCK HOLMES MYSTERIES SERIES
A GREAT CLASSIC SERIES WITH NEW STORIES BY
STEVE HAYES AND DAVID WHITEHEAD